National Better Sleep Month
Why suffer?
Breathe clean moist air without the expense of a total home system!
Aromatherapy Essential Oil Diffuser
Sinus infections are one of the toughest conditions in a dry environment – whether you live in a colder climate that lacks humidity, has forced air heating, or just live in an arid location, it can be rough.
Whole house April Aire systems can be great – but can cost thousands and besides, what if you'd like it stronger in one room over the others?
Enter the home diffuser – easy to operate, portable, and functional – however, they are not all the same.
Aromatherapy Essential Oil Diffuser
Retail: $59.99
Now: $29.99!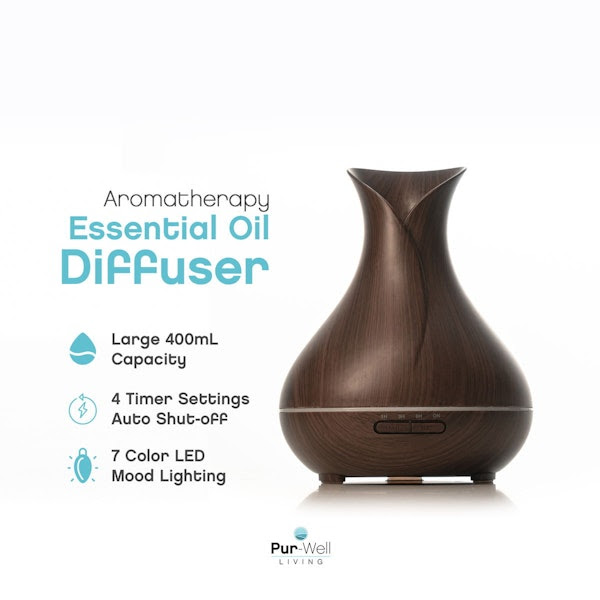 Some have limited capacity mist output and cannot adequately supply an entire room and some are limited in their ability to add aroma essential oil diffuser option.
Some look more like a spaceship, which is not idea for home decor, whereas we prefer the stress-relieving calmness of a work of art.
This cool mist diffusers offer ultrasonic waves to instantly vaporize water and your choice of essential oils.
Instantly produce a dry fragrant mist to diffuse scents and improve the environment around you.
Also great for respiratory comfort & sleeping better.
Aromatherapy Essential Oil Diffuser
Retail: $59.99
Now: $29.99!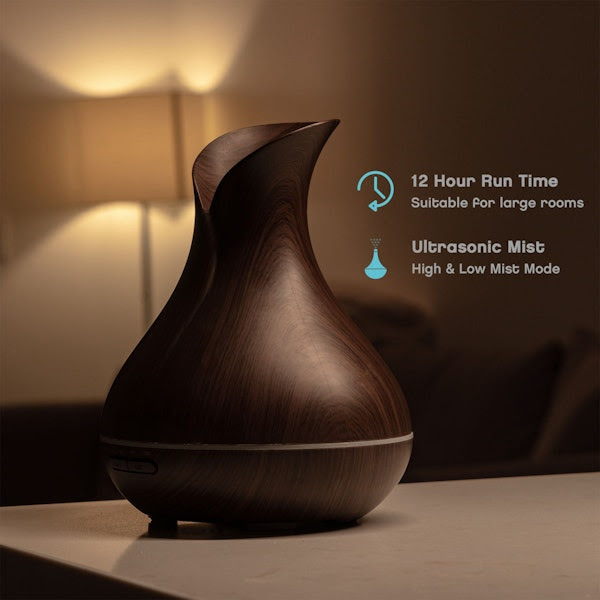 Features:
7 Changing mood lights – Mood lights cycles between 7 colors that change continuously from the rim of the lower body of the oil diffuser, which is illuminated by 3 LED lights/ night lights
4 timer settings – 1 hour, 3 hours, 6 hours run time & continuous on with adjustable high and low mist modes volume. Hard press mist setting to switch mist level. One beep is high and 2 beeps are low.
Auto shut off – automatically shuts off when there isn't sufficient water or runs out of water, and works as a small size humidifier without essential oil to moisturize and purify the air in the living space.
Large capacity – This beautiful ultrasonic aromatherapy oil diffuser with 400mL large water capacity can spread mist for up to 12 hours. It is suitable for a large room. It will save your time of refilling.
Natural grain design – high quality product idea to be put into any living room, bedroom, bathroom and more!
Aromatherapy (diffusing oil) – With few drops of essential oil, the room will be filled with fragrance, and creates an atmosphere of relaxation.
Aromatherapy Essential Oil Diffuser
Retail: $59.99
Now: $29.99!
We will keep you posted on all the best deals – in under a minute!
We use affiliate links. If you buy something through this link we may get a small share of the sale.
We are releasing an all-new deal site that scourers the country for the best prices and dropping deals every minute!
Saving you money on the hottest products by the Minute!