Improve the health of both you and the planet – one drink at a time!
SG GLASS HYDRA BOTTLE
Improve the health of both you and the planet – one drink at a time!
For a healthy body, hydration is key.
Cellular health – within every muscle, tendon, and organ depends upon it.
From professional athletes, fitness enthusiasts, and even healthy lifestyle beginners – it's always good advice to drink more water.
For active individuals – looking to lose weight, drop fat and get fit, we recommend ½ of your weight in ounces of water per day.
Most of our portable options are engrossed in plastic – which is unhealthy for both you and our planet; it is careless and disrespectful for future generations.
Retail: $29.99
Special: $1.99
FINAL NOTICE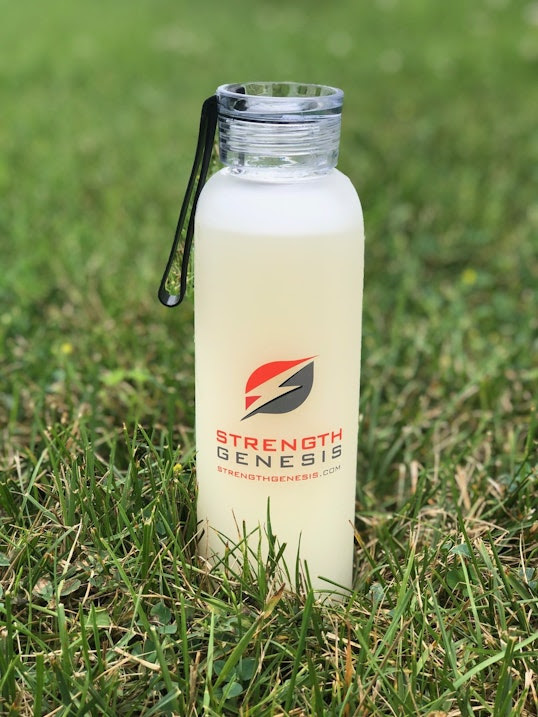 SG GLASS HYDRA BOTTLE SPECIFICATIONS:
Comfort Wide Width Mouth – makes drinking easier and more comfortable than thin edge plastic or metal.  The same wonderful feeling as enjoying your favorite drinking glass at home.
Leak Proof Cap – The SG Glass Hydra Bottle will not leak.  Our cap features a removable food-grade silicone o-ring that seals perfectly to the glass.
Portable – The cap features a built-in carry strap for ease of transporting on the go.
Reusable, BPA FREE, and without chemical tastes – Plastic is a petroleum by-product that contains many potentially harmful chemicals.
Sustainable – Save the environment one drink at a time by using reusable glass.
Essential Oil Friendly – Safely use your essential oils in this bottle.
Extra Large – The  SG Glass Hydra Bottle is 550ml; 18.5ounces, which is 10% larger than most water bottles.
Dishwasher Safe – The SG Glass Hydra Bottle can be put right in the dishwasher.
Retail: $29.99
Special: $1.99
FINAL NOTICE