Simply better.
With the Pur Well Hydro-Clean Toothbrush available, why pay $100, $160, $225, or more for oftentimes LOWER quality?
It outperformed the major brands – and for good reason:
Built stronger
Better looking
Longer lasting on one charge than any other sonic brush
In fact, the longest-lasting and most effective sonic toothbrush on the market!!
$100 OFF #1 Performing sonic toothbrush in its class! (Now that's a deal)
Price: $159.99 – $179.99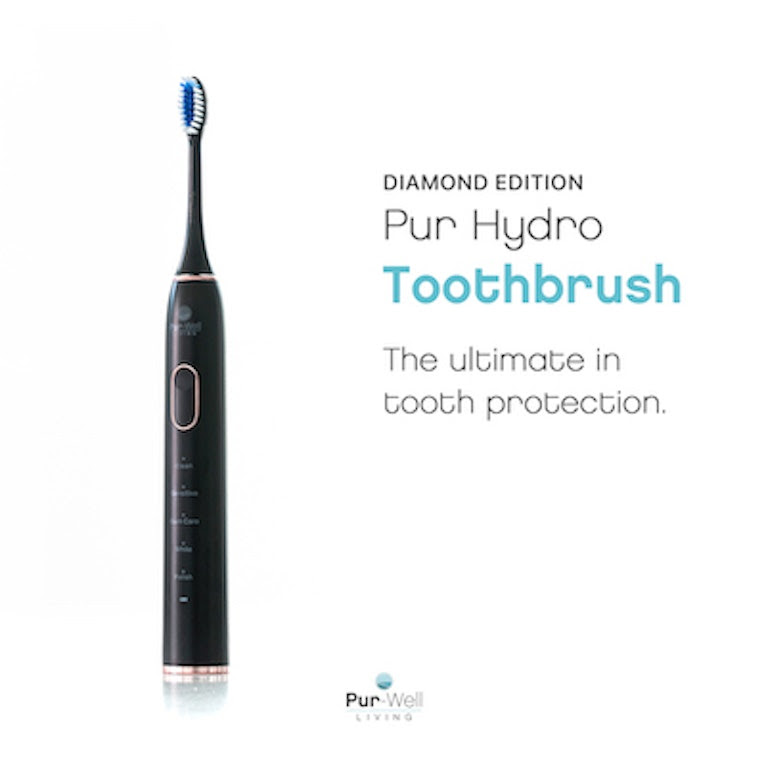 Why Choose The Pur-Sonic Hydro-Clean Electric ToothBrush?
Deep cleans – even the most stubborn plaque
Gently whiten – removing staining and adding brilliance
Pulsate gums – the most overlooked aspect of dental care for the prevention of bad breath, tooth decay and oral cancer
Tooth coach – Smart technology indicating when to change tooth areas and prevent against pressing too hard
Long-lasting – three (3) MONTHS of use on a single charge!  (Unheard of and 2x to 3x longer than the nearest competitor)
Ultra-quiet – designed to reduce sounds and head irritation
Fully waterproof – Can keep underwater FOREVER!
Contoured bristles and soft-grip handle for a comfortable brushing experience
Up to 40,000 

brush

 strokes per minute, removes up to ten times more plaque than a manual toothbrush
2-minute auto-timer helps you meet the dentist-recommended brushing time, 30-second interval reminders help you evenly 

brush

 each quadrant of your mouth
Choose your preferred cleaning mode and intensity depending on your needs – choose from 4 brushing modes, including CLEAN, SOFT, WHITEN, AND MASSAGE, to ensure you have the most comfortable brushing experience
Your teeth and gums will feel better after the first use.
Price: $159.99 – $179.99