Your drive to work can be a killer – literally! This is where a portable air purifier comes into play…
With each breath, we likely inhale many of the pollutants of the road, including:
Bacteria
Viruses
Emissions from other vehicles
Manufacturing/factory discharge
Asphalt gases
Environmental pollen
Where Can I Use This Purifier?
Poor ventilation can make bathrooms stuffy and damp. These environments are perfect breeding grounds for harmful molds that grow in showers, sinks, and floors. Exposure to these molds can be hazardous to our health. Prolonged exposure only increases the dangers.
The Pur Oxygen bathroom air purifier traps these harmful particles. With a 97% sterilization rate, this portable air purifier virtually eliminates the harmful pathogens from entering your body, while also trapping embarrassing odors. Overall making your bathroom safer for you, and making your bathroom experience more enjoyable!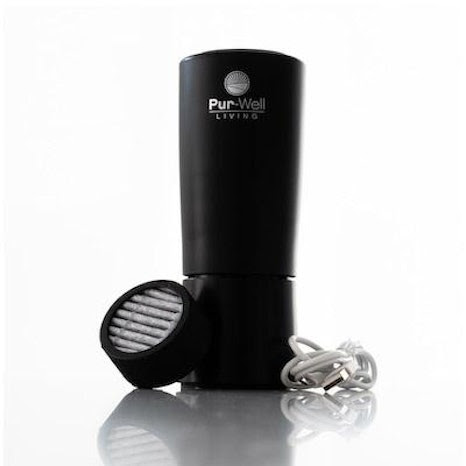 Pur Oxygen Portable Air Purifier Product Features:
Removes smoke and odors, formaldehyde
Refreshes your mind and relieves driving fatigue
Helps reduce bacteria and viruses – 5million pcs/cm3
Ultra-quiet operation
Compact design conveniently fits in a cup holder
Designed for spaces up to 131 sq. ft.
Sterilization rate: 97.00%
Uses a cluster ion technology
Push-button control panel
Uses 1 watt of power to help save energy, won't drain the battery
1-year limited manufacturer's warranty
BUY IT NOW: $63 off Pur Oxygen air purifier
Was: $79.99
Now: $16.99
*Lowest Price Ever!