Strength Genesis' Fish Oil Gels contain essential nutrients for your health. Have you thought of what nutrients you are receiving right now? Maybe you are missing some key elements…
Strength Genesis Fish Oil Benefits
You need the Right Kind of Fish Oil.
Helps fat loss
Lowers triglycerides
Heart protective
Helps to lower blood pressure
Fish oils are rich in omega-3 fatty acids, which are shown to help in weight loss and lower Triglycerides, Supporting cognitive function. 5000 MG OMEGA 3: Four fish oil soft gels contain: 5000mg Omega-3 Fish Oil 1800mg EPA (Eicosapentaenoicadic) 1200mg DHA (Docosahexaenoic acid).
Pharmaceutical Grade: cold-processed Omega-3 Fish Oil Molecularly Distilled 120 Soft Gels
Amazon seems to be renewing a $5 coupon for this amazing deal.
(But there seems to be a daily limit)
BUY IT NOW: $5 off Cold-Processed Omega-3 Fish Oil Molecularly Distilled 120 Soft Gels
Was: $54.99
Now: $49.99 (with a $5 Coupon on the listing)
(Limited time)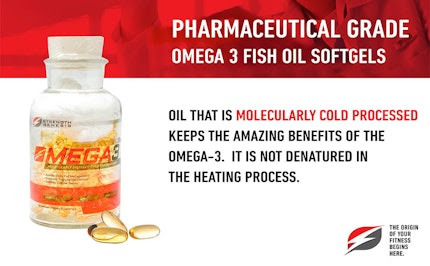 Why Should I Take Fish Oil?
Cold Processed Omega-3 Molecularly Distilled Fish Oil:
Assists in body fat management
Aides in Triglycerides management
Heart health (help reduce the risk)
Used to manage blood pressure control
Supports Cognitive function
Anti-inflammatory
You don't need to be a lover of fish to take fish oil. Fish oil is most commonly known for its benefits with aiding in heart health. A 12 week study found, "Dietary supplementation of Fish oil-based Omega3Q10 were safe and effective in reducing blood pressure and blood cholesterol and LDL-C levels in older adults"( Shen, 2017) with diagnosed hypertension and high cholesterol. It not only can aid you in heart health but can also assist the consumer, in their golden years, with weight loss and alleviation of joint pain.
Was: $54.99
Now: $49.99 (with a $5 Coupon on the listing)
(Limited time)
BUY IT NOW: $5 off Cold-Processed Omega-3 Fish Oil Molecularly Distilled 120 Soft Gels