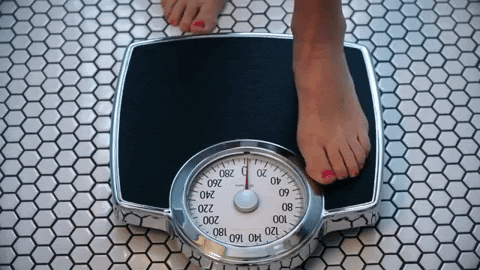 The Pur Well Smart Scale is essential to your healthy routine. Whether it is a new fitness plan, or a maintenance of what you already do, this scale is guaranteed to be a helpful tool in your journey.
Why Do I Need A Digital Scale?
Traditional bathroom scales have been modernized.
No longer is it productive to just measure scale weight – it is more important to measure BODY FAT!
When weighing ourselves on the scale, we only pay attention to what the number says. If we lose weight, we are healthier, and if we gain weight we are unhealthier. Black and white, no "ifs", "ands", or "buts".
But in fact, that is a common misconception. Healthy changes like exercising can cause the number on the scale to go up. Muscle weighs more than fat after all, and when we build muscle we actually increase our weight. So how then can we accurately measure how healthy we are?
Body fat percentage is the number we should be looking at. This number helps show the amount of fat we are storing in our bodies. The lower the percentage, the better we are doing.
Most scales ignore this number, or simply cannot calculate it. The Pur Well scale is not like most scales. With four sensors measuring your body at once, this scale calculates body fat composition quickly and accurately.
But this digital scale calculates more than just fat percentage. It calculates other important information like water mass, muscle mass, and bone mass. Other essential numbers you should know to give you the full scope of your body mass index. Never before has a scale done so much for you and your fitness goals!
Retail Price: $79.99
Buy Now: Over 65% Off Smart Bluetooth Body Fat Scale!
Retail Price: $69.99
Sale: $22.97!!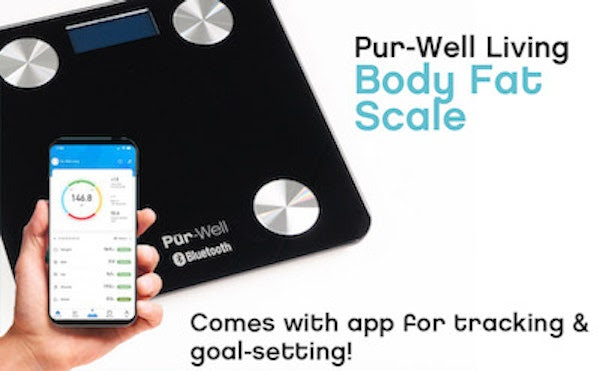 Features Of The Pur Well Smart Scale
The Pur-Well Living Body Fat Scale has four sensors and gives you an overview of body fat, BMI and many other factors every time you use it!
Body fat analyzer accurately tracks your weight from head to toe
Free tracking graph and weight loss app allows you to set specific goals
Measure your body fat, BMI, muscle, water, protein and visceral fat in seconds!
Tracks different users
Free app for Apple or Android devices tracks your progress
Buy Now: Over 65% Off Smart Bluetooth Body Fat Scale!
Retail Price: $69.99
Sale: $22.97!!